'PR' Sampson Hill's Girl Next Door
DNA-VIP Eligible
Call Name: ~Ann~
Date Of Birth: June 23, 2007
Sire: GRFCH GRWCH GRCH 'PR' SECOND EDITION DNA-P
~Jimmy~
Dam: WCH GRCH 'PR' MICHIGAN MISS DNA-P
~Missy~
Breeders: Joanne & Dave Doliber
Sampson Hill Redbones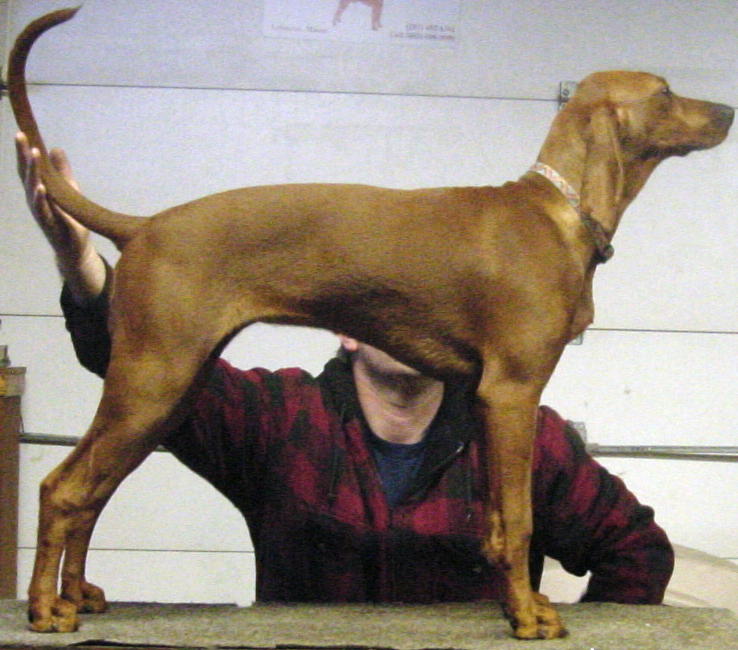 Here's Miss Ann @ 6 Months Old!
Ann is from our Jimmy & Missy breeding - and what a SUPERB litter of pups these two produced! Ann along with every one of her littermates are just super in conformation, personality and 'presence'.
In November 2007, Ann completed Obedience Training under the guidance of Paige Stickney of K9 Adventures.
A WONDERFUL experience!
Ann's littermates are placed in competiton homes - I know we will be seeing alot of them at major events in 2008. Here's where they are located:
- Charlotte is now "Sydney" - PR Tree Rizin Maine Edition.
She makes her home with two people who are very special to me - Katina & Rob Childers of Ohio.
- Livvy is now in Virginia with Dale & Jamie Crigger. Again, two people that we've formed a great friendship with over the past year.
- Kallie is also in Virginia; owned by Renee Bandy.
- Detroit is living in Georgia. Randy & Elizabeth Lee are considering calling him "Random Chance".
- Flint is in Michigan with Randy & Penny King. He made his way to Randy & Penny via Dale & Laurie Young (Thanks again guys!)
If you are active in the UKC show circuit, you'll see these pups went to some great homes and without a doubt are in the most capable hands any breeder could hope for! We are very thankful for these folks we have formed friendships with through our redbones!
Ann at 6 Months Old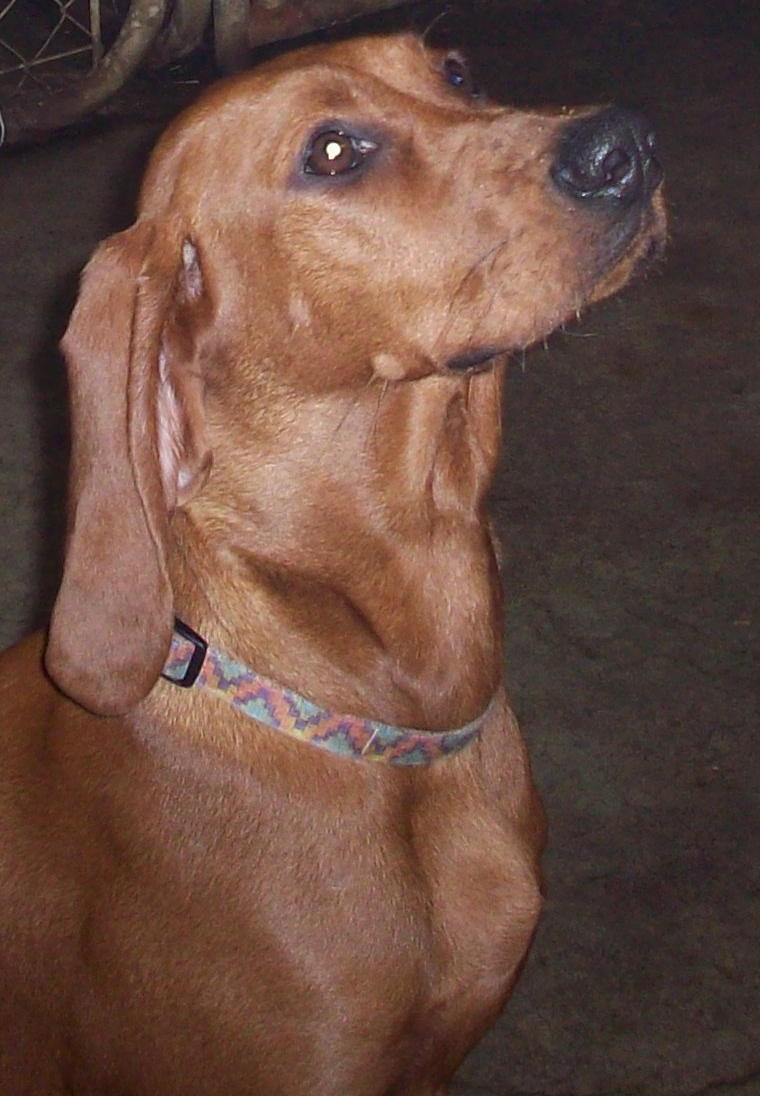 She Looks ALOT like her Mom, Missy!